A Good Appraisal Service, LLC. - Serving Hernando, Pasco, Citrus, Sumter, Lake, Marion, and Hillsborough Counties.
For years, mortgage lenders and consumers have depended on our expertise to provide high-quality value estimates on a wide range of homes in central Florida. By continuously keeping up with local real estate trends in central Florida and refreshing our knowledge regarding valuation techniques through accredited courses, we've been consistently able to generate reliable home valuations for our clients.
Lenders, real estate agents, attorneys, accountants and consumers should contact us for:

• Setting a home's listing price
• Lowering your mortgage payment by removing PMI
• Asset division
• Appraisals for relocation coordinators
• Tax Assessments (reducing real estate taxes)
• Reporting current or past market value

How do we do more in less time and keep our costs affordable without sacrificing quality? The answer is: Technology. And first and foremost, we keep in mind the importance of professional customer service. This is our priority whether you're talking to us on the phone, or e-mail. It all adds up to an unbeatable experience for our customers. Experience first hand the difference. Call us today.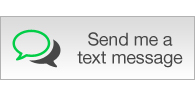 More news...
This service is supplied by Bankrate.com and is protected by copyright and owned by Bankrate.com.
---